Video stellt den Online-Modus vor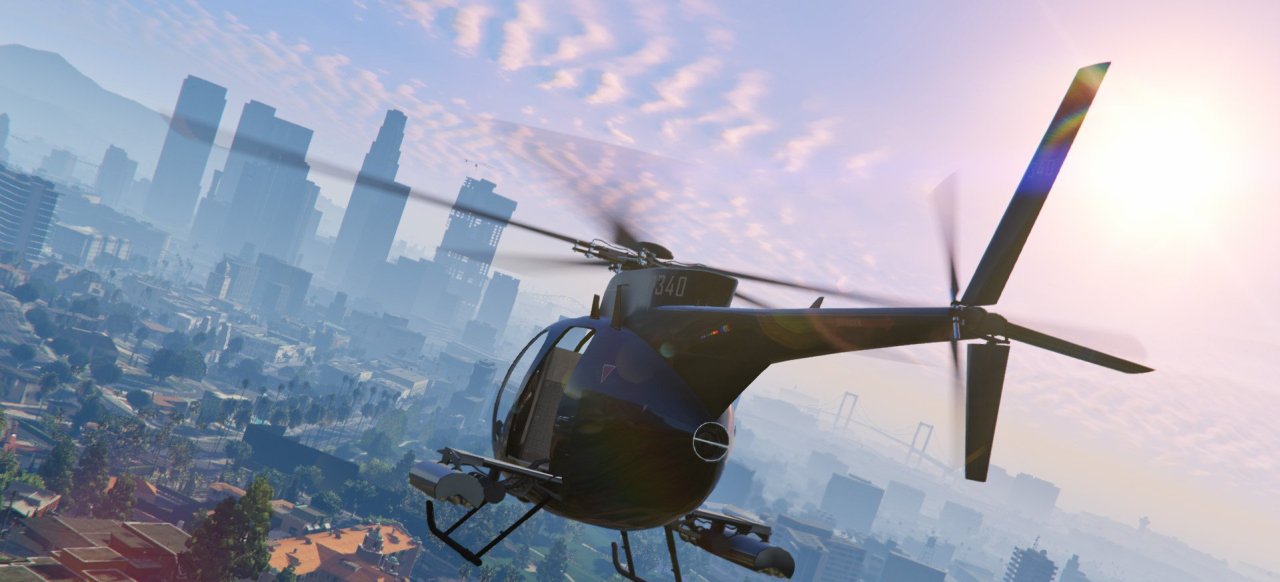 Wie angekündigt gewährt Rockstar einen ersten Einblick in die "Grand Theft Auto Online" getaufte Multiplayer-Komponente von
Grand Theft Auto 5
.
Wer GTA 5 sein Eigen nennt, erhält damit ohne weitere Kosten Zutritt zu einer großen, laut Rockstar ebenso "dynamischen wie persistenten Welt", die nach und nach ausgebaut werden soll. Der Spieler baut seinen eigenen Charakter auf und kann ihn erwartungsgemäß wie im Solomodus mit Klamotten, Tattoos, Frisuren & Co. individualisieren. Sämtlichen Aktivitäten wie Golfen oder Fallschirmspringen wird man auch online nachgehen können.
Dabei verdient man Geld, kann sich Appartments und Häuser zulegen, die auch von Freunden besucht werden können. Mit denen kann man natürlich allerlei Missionen angehen, z.B. eine Bank überfallen - Rockstar will im Laufe der Zeit weitere Inhalte nachschieben. Auch gibt es einen "Content Creator", mit dem Spieler eigene Straßenrennen oder Deathmatches gestalten und diese anderen Spielern zukommen lassen können. Später wird man vielleicht auch größere Überfälle erschaffen können. Bis zu 16 Spieler sollen online unterwegs sein. Rockstar betrachtet GTA Online als separates Produkt, welches eigenständig und unabhängig von GTA 5 wachsen soll.
Laut einer CVG-Vorschau sammelt man neben Geld auch Reputationspunkte im Laufe der Zeit. Per Ingame-Handy kann man jederzeit andere Freunde einladen, die GTA 5 gerade solo spielen. Aus dem Solo-Modus könne man jederzeit nahtlos in den Online-Modus wechseln, indem man in der Charakterauswahl nicht Trevor, Michael oder Franklin, sondern seinen eigenen Charakter aussucht.
Der Spieler kann in der Spielwelt Markierungen setzen, die für andere Teilnehmer sichtbar sind, falls man sich irgendwo treffen will. Beifahrer können zudem in Autos die Radiosender wechseln.
Wer sorgsam aufgebaute Fahrzeuge nicht einfach in einer Schießerei oder Verfolgungsjagd riskieren will, kann eine Versicherung abschließen. Die ersetzt das Auto, falls es zerstört wird.
GTA 5 wird am 17. September auf PS3 und Xbox 360 erscheinen - eine PC-Version folgt möglicherweise noch in diesem Jahr. GTA Online wird ab dem 1. Oktober zugänglich sein.
"Grand Theft Auto Online is a dynamic and persistent online world for 16 players that begins by sharing gameplay features, geography and mechanics with Grand Theft Auto V, but will continue to expand and evolve after its launch with new content created by Rockstar Games and the Grand Theft Auto community. Grand Theft Auto Online takes the fundamental Grand Theft Auto concepts of freedom, ambient activity and mission-based gameplay and makes them available to multiple players in an incredibly detailed and responsive online world.

In Grand Theft Auto Online, players have the freedom to explore alone or with friends, work cooperatively to complete missions, band together to participate in activities and ambient events, or compete in traditional game modes with the entire community, all with the personality and refined mechanics of Grand Theft Auto V.

Players can invest in their character through customizing their appearance, improving their stats, owning customized vehicles, purchasing personal property, and taking part in missions, jobs and activities to earn reputation and cash to open up new opportunities to rise through the criminal ranks. The world of Grand Theft Auto Online will constantly grow and change as new content is added, creating the first ever persistent and dynamic Grand Theft Auto game world."