GDC Europe 2015: Jeff Gregg von Wargaming.net über die Herausforderungen der Free-to-play-Umsetzung für Xbox 360 und Xbox One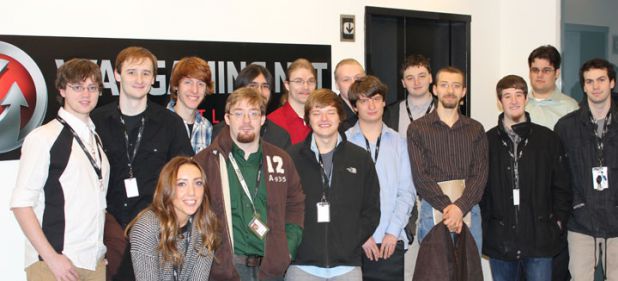 Die Umsetzung von
World of Tanks
für Xbox 360 und Xbox One war eine Herausforderung, erklärte Jeff Gregg von Wargaming.net in seinem Vortrag auf der GDC Europe 15. In der Session "World of Tanks: Disrupting the Console Space with F2P" stellte er zunächst klar, dass das Free-to-play-Modell im Jahr 2010 quasi kein Thema auf der Konsole war - obwohl es bereits auf dem PC etabliert war. Doch neben dem unbekannten Finanzierungssystem und der damit verbundenen Skepsis der Konsolenspieler ("Ist es wirklich kostenlos?"), gab es weitere Hürden, die es aus der Welt geschafft galt.
Da wäre einmal der Zertifizierungsprozess für Patches oder Updates, den es auf Konsolen gibt - schließlich muss ein Free-to-play-Titel regelmäßig mit neuen Inhalten vorsorgt werden, um nicht uninteressant zu werden. Normalerweise dauert die Zertifizierung ungefähr zehn Tage, aber durch die Kooperation mit Microsoft konnte die Zeit auf drei Tage gedrückt werden - in der Beta gar auf einen Tag. Ingesamt 40 Updates wurden 2014 ausgeliefert. Apropos Inhaltserweiterungen: Generell sollte man - laut Gregg - nach der Veröffentlichung schon die Inhalte fertig gestellt haben, die in zwei Monaten erscheinen sollen. Zudem müsse man ebenfalls im Hinterkopf behalten, dass der Plattformbetreiber (hier Microsoft) einen Anteil an den Erlösen erhält - ca. 30 Prozent.
Zum Start der Xbox-360-Version hatten sie dann mit dem Problem zu kämpfen, dass zehnmal mehr Menschen spielen wollten als gedacht. Und auch die Downloadgröße stellte sich als schwierig heraus. Laut Gregg sind Konsolenspieler ungeduldig und ungefähr 50 Prozent aller Spieler haben den Download vorzeitig abgebrochen. Sie wollen lieber gleich starten, anstatt zu warten. Die Einführung einer minimalen Version, die nur wenige Kern-Inhalte umfasst und den Rest sukzessive im Hintergrund lädt, erhöhte die Download-Aufrechterhaltungsquote um knapp 35 Prozent. Rückblickend auf das Jahr 2014 erklärte er, dass World of Tanks auf mehr als 18 Prozent aller Xbox-360-Konsolen installiert wurde und ihr Spiel knapp 50 Prozent des Marktanteils aller Free-to-play-Titel auf der Konsole ausmachte.
Nach dem jüngsten Start der Version für Xbox One möchte Wargaming in naher Zukunft den chinesischen Markt mit World of Tanks bedienen und ebenfalls dafür sorgen, dass es keine regionale Zersplitterung gibt - in dem Kontext sei Südkorea durch die strikten Anti-Sucht-Maßnahmen eine Herausforderung.