EverQuest Fan Faire verschoben!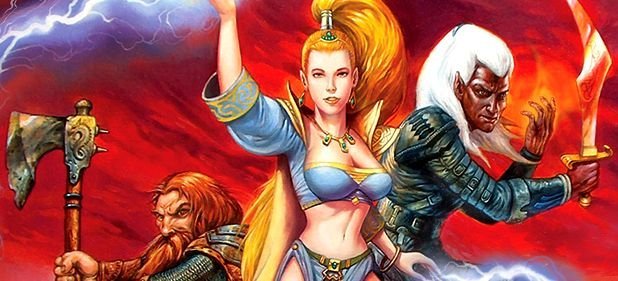 Noch in der letzten Woche haben wir in Zusammenarbeit mit
Ubi Soft
ein Special inkl. Gewinnspiel zur ersten europäischen
EverQuest Fan Faire
in Paris veranstaltet. Heute erreicht uns die traurige Nachricht, dass das Event auf unbestimmte Zeit verschoben wurde.
Sony Online
und
Ubi Soft
haben hierzu eine Stellungnahme verfasst, die Ihr auf der folgenden Seite findet...
Sony Online Entertainment
and
Ubi Soft
today announced the postponement of the European Fan Faire. Our European community of EverQuest players has seen much growth in the past year and we are excited about all of our initiatives in this market and beyond. While we regret the delay in bringing what has been an incredibly successful and one-of-kind event in the U.S., we know that all of our international initiatives will enhance the player experience, increase our international fan base and lead us overseas in the coming months.
We want to thank all of the fans who had planned to participate in this inaugural event and will be sending a full refund in addition to a special gift from our fan faire team.
EverQuest boasts more than 410,000 players on a worldwide basis including the U.S., England, France, Italy, Germany, Canada, Singapore, Zimbabwe, Saudi Arabia, and New Zealand. And, the initial phase of localization involving both human and automated translating agents, beginning with French, German, Japanese and Korean is well underway. Sony Online
Entertainment is continuing to build a bridge between nations and is actively working toward new server deployment plans with Europe as a primary target.
This winter, all EverQuest players can look forward to the launch of EverQuest: The Shadows of Luclin. The new expansion pack will introduce an enchanting moonscape packed with new adventure zones, new items, creatures and spells, a new playable character race and more.
Lassen wir uns also überraschen, wann es einen neuen Termin für dieses Event geben wird.
Ubi Soft Deutschland
wird sich auf jeden Fall dafür einsetzen, dass die erste europäische EQ Fan Faire auf jeden Fall stattfindet.
P.S. Das Gewinnspiel, welches wir zusammen mit dem Special angeboten haben, ist von dieser Verschiebung natürlich nicht betroffen. Die Gewinner geben wir in Kürze bekannt.