World of WarCraft - Patch 3.3.5: Story und Patch-Notes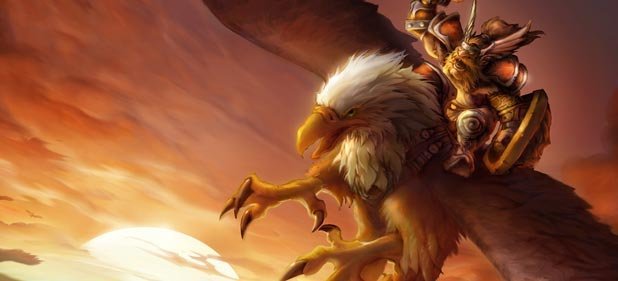 In der nächsten Woche wird der Patch 3.3.5: Das Rubinsanktum auf die europäischen Server aufgespielt. Abseits des Freundschaftssystems (wir berichteten) wird mit dem anstehenden Update das Chat-System verbessert und die kleine Schlachtzuginstanz "Das Rubinsanktum" hinzugefügt. Die Hintergrundgeschichte zum Rubinsanktum sowie die englischen Patch-Notes hat Blizzard nun offiziell freigegeben:

Die heilige Kammer der Aspekte unter dem Wyrmruhtempel war über die Geschichte hinweg Zeuge von Aufstieg und Fall von Königreichen und Armeen. Mehr als zehn Jahrtausende lang blieben die fünf Sanktuarien heiliger Boden für die Drachen, unbeschädigt durch das Chaos der Erschaffung der Dämonenseele, und vor den Verwüstungen durch die Geißel durch eine seltene Kooperation zwischen den Mitgliedern aller fünf Drachenschwärme geschützt. Der rote Drachenschwarm, dem der Schutz allen Lebens auf Azeroth obliegt, war der Kern eines zögerlichen Bündnisses zwischen den Drachenschwärmen, bekannt als der Wyrmruhpakt, das die roten Drachen von ihrem heiligen Rubinsanktum aus führten. Einigkeit zwischen den Drachen - zumindest im Angesicht großer Gefahr - erscheint als echte Möglichkeit.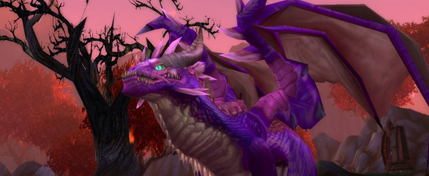 Und dennoch nagte vom Moment seiner Erschaffung an das Misstrauen an allen Drachen des Wyrmruhpaktes. Sofort nach den Ereignissen, die den Nexuskrieg auslösten, trug die Anführerin der roten Drachen, Alexstrasza die Lebensbinderin, ihren Kindern auf, den Pakt nach weiteren Anzeichen für Bedrohungen von innen zu durchsuchen. Schnell fand der rote Drachenschwarm ein Gelege aus Zwielichtdracheneiern, den pervertierten Schöpfungen von Todesschwinge dem Zerstörer, verborgen im Obsidiansanktum des schwarzen Drachenschwarms.

Die roten Drachen waren bereits strapaziert; sie kämpften gegen die Geißel und den blauen Drachenschwarm und wagten es nicht, sich offen gegen das Obsidiansanktum zu erheben, aus Angst, noch mehr Verbündete zu verlieren. Stattdessen flüsterte Alexstraszas Gefährte, Korialstrasz, seinen Verbündeten in Dalarans Rat der Sechs die Nachricht von den Zwielichtdracheneiern zu. Nur wenig Zeit verging - nur Augenblicke gemessen an der Lebendauer eines Drachen - bis sterbliche Helden das Obsidiansanktum überfielen, Sartharion besiegten, die Eier zerstörten und der Zwielichtbrut einen erheblichen Schlag versetzten. Dieser Schlag erfuhr weder Anerkennung noch Erwähnung oder Rache.

Nun hat sich eine gespenstische Stille über den Wyrmruhtempel gelegt. Die drachischen Wachen, die einst vor dem Rubinsanktum der Lebensbinderin standen, sind verschwunden. Die Steine des Portals, das in das Innere das Sanktums führt, sind zersprungen. Der beißende Geruch verlöschender Feuer durchsetzt die Luft der Vorkammer, und die roten Drachen, deren Aufgabe es ist, über das Sanktum der Lebensbinderin zu wachen, antworten nicht auf die mystischen Nachrichten ihrer Brüder und Schwestern.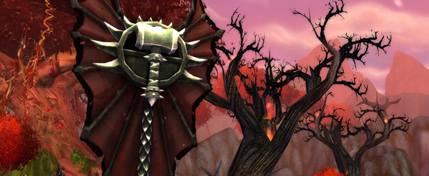 Das Fehlen der Wächter sowie die Schwächung des Gebäudes selbst sind genug, um große Besorgnis bei den Mitgliedern des Paktes zu erregen, doch viel schlimmer ist die Schlussfolgerung, dass das Rubinsanktum, das ein Gelege roter Dracheneier und somit die Zukunft des roten Drachenschwarms enthielt, möglicherweise aufgebrochen wurde. Die Schlacht gegen die Geißel Nordends tobt weiter und fordert täglich mehr Opfer, und die Mächte des Lebens stehen vor der Aussicht eine ihrer wichtigsten Stellungen zu verlieren, falls der rote Drachenschwarm angeschlagen und sein Sanktum zerstört ist.

Diese Entwicklungen fordern eine sofortige Reaktion, aber die Drachen des Wyrmruhpaktes werden von Fragen gequält. Fast nichts ist darüber bekannt, wer für den Angriff auf das Rubinsanktum verantwortlich sein könnte: der schwarze Drachenschwarm ist zwar nicht für seine Gnade oder Geduld bekannt, aber die Zahl seiner Mitglieder in Nordend ist sicherlich begrenzt. Welche Streitmacht könnte mächtig oder wagemutig genug sein, um die Bastion dieser uralten Drachen anzugreifen? Wie könnte sich ein solcher Feind unbemerkt an den Tempelwächtern vorbeischleichen? Eine in der Luft oder über Land anrückende Armee wäre mit Sicherheit von den Verteidigern des Wyrmruhtempels abgefangen worden.

Momentan müssen die Mitglieder des Pakts und ihre Verbündeten das Schlimmste annehmen, was vorzustellen ist: dass alles Leben im Rubinsanktum an der Schwelle der Ausrottung steht, und nur sofortiges Eingreifen den roten Drachenschwarm davor bewahren kann, dezimiert zu werden. Sie werden herausfinden, dass die Wahrheit weitaus schrecklicher ist...

Assault on the Ruby Sanctum

For ages the red dragonflight and its noble matriarch, Alexstrasza the Life-Binder, have dedicated themselves to preserving all life on Azeroth. Recently, the very heart of this virtuous dragonflight has come under threat.

An eerie silence has settled over the Ruby Sanctum, the red dragonflight's sacred lair within the Chamber of the Aspects. This troubling development has led to fears that the sanctum, home to Azeroth's largest clutch of red dragon eggs, has been breached by an unknown, sinister force. If these claims are true and immediate action is not taken, the benevolent red dragonflight might be crippled forever.

Real ID: A New Way to Connect With Your Friends on Battle.net

One of our goals for the new Battle.net is to create the framework for an online gaming experience that is even more accessible, more engaging, and more entertaining than the previous Battle.net. The newly released Real ID feature, available to World of Warcraft players as part of patch 3.3.5, is an integral part of this effort, providing you with advanced ways for forming and maintaining meaningful relationships with your friends on the service.

Real ID is a completely voluntary and optional level of identity that keeps players connected across all of Battle.net. When you and a friend mutually agree to become Real ID friends, you'll have access to a number of additional features that will enrich your social gaming experience in new and exciting ways. Go here for more details.

General
The Ruby Sanctum, an all-new 10- and 25-player raid dungeon featuring normal and Heroic difficulties, has been added! Players will find the dungeon entrance below Wyrmrest Temple in Dragonblight. Please note due to the way this patch is being applied in all regions, this dungeon will not immediately be available in North America.
The functionality of the Vote Kick feature in the Dungeon Finder will now behave differently according to a player's history with the system. Players using the Dungeon Finder who rarely vote to kick players from a group, or rarely abandon groups before a dungeon is complete, will find that the Vote Kick option will have no cooldown. For players who frequently abandon groups or vote to kick other players, the Vote Kick option will be kept on a cooldown. This functionality will adjust itself as a player's behavior while using the Dungeon Finder changes.
User Interface
Chat Frame

Players can now right-click on any chat type (Whisper, Trade, General, Party, Raid, etc.) and choose to move conversation types into separate windows. This will move that chat type to a separate tab in the Chat frame which can be undocked and moved anywhere on the screen.

Using the Move to Whisper Window option on a Whisper will place the conversation with that player in a separate tab.
Any time a conversation with another player is put into its own tab, the tab will glow when a new message is received.

Hovering over the Chat Frame and using the mouse wheel will allow players to scroll through chat text.
Players can select Classic Mode under Interface Options to keep the Chat Frame functionality closer to what it was prior to patch 3.3.5.
The Simple Chat User Interface option has been removed.
Friends List

A new icon has been added to the top left of the Chat Frame which will open up the Friends list.
In addition to its current functionality, the Friends List will now allow players to add Battle.net accounts (Real ID). Players will have to confirm that they are friends in order for a Real ID to be added. Once Real ID friends, players can communicate cross-game, cross-faction and cross-realm.
A new Pending tab has been added where players can accept or decline a Real ID friend request, or select the Report Spam or Block Communications buttons.
Players can now select from three statuses which will be visible to their friends: Available, Away and Busy.
A Broadcast window has been added to the top of the frame. Players can use this to broadcast a message to all of their Real ID friends online. This message will also be displayed under the broadcaster's Real ID information in each friend's list.

For additional notes on Lua and XML changes please visit the UI & Macros forum.