Continent of the Ninth Seal - 20 Stockwerke erweitern den "Guardian's Tower"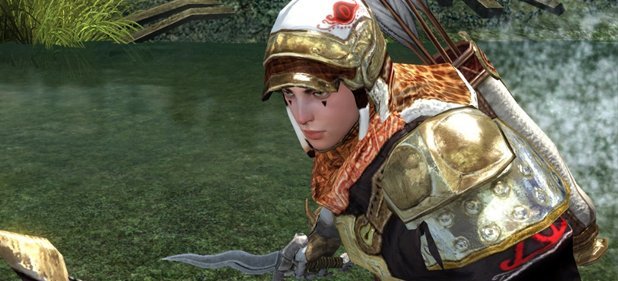 Webzen hat die vierte Erweiterung des Free-to-play Online-Rollenspiels
Continent of the Ninth Seal
(C9) veröffentlicht. Mit dem Update wird der "Guardian's Tower" um 20 Stockwerke ausgebaut und umfasst nun 40 Stockwerke - sowie allerlei neue Gegner und Quests. Unter den Monstern, die in den neuen Stockwerken erscheinen, werden auch Bossgegner sein, die ihren Ursprung auf dem 1. bis 5. Kontinent haben - z.B. Ixion vom 4. Kontinent oder Orc Kayl vom 3. Kontinent.  
"Im letzten Monat wurde eine neue Charakterklasse in C9 veröffentlicht: Mystic, mit einem tödlichen Hammer und mächtigen Magieangriffen. Mystic besitzt außerdem die "Gust Wind"-Attacke, die ihr erlaubt den Hammer gewaltsam ihren Feinden entgegen zu schleudern, während sie vollkommen reglos bleibt. Ein Großteil der offensiven Angriffe des Charakters werden in der Luft ausgeführt, was Spielern erlaubt, sich auf Skill-Kombinationen zu konzentrieren, ohne sich auf ein Ziel festlegen zu müssen. "
Letztes aktuelles Video: Raebin-Update