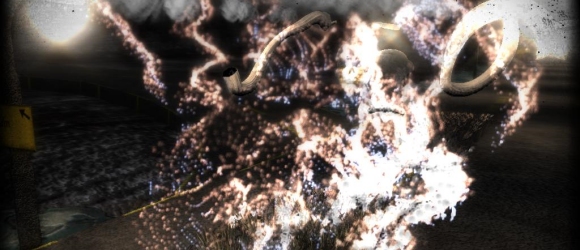 Pulsatilla Vernalis / Gammel Opland af 1891 (3. Platz)
Die Gruppe Gammel Opland af 1891 kennen wir bislang nichts. Ihren Namen werden wir uns aber definitiv merken müssen. Entgegen dem seltsamen Namen wird hier nichts vergammeltes gezeigt, sondern eine delikate Mischung aus ASD-Style und Fairlight-Touch. Ein bisschen Happiness around the bend hier (Rasenmäher), eine Prise Ceasefire da (Partikelauflösung). Dazu paart sich ein etwas zu gräulicher, aber exquisiter Art-Style mit wachsenden Röhren, schwingenden Kabeln, Strommasten und Straßennetzen. Künstlersich wertvoll und hochinteressant, musikalisch leider nicht ganz so gelungen. Der Geigenlastige Soundtrack nervt dann doch etwas zu sehr, bevor gegen Schluss härtere Gitarrenriffs das Gestreiche ablösen.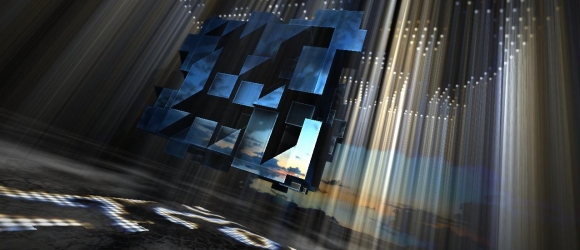 Partly Cloudy / Outracks, Youth Uprising & Kvasigen (2. Platz)
Der momentan so angesagte Dubstep-Sound hämmert auch hier aufs heftigste in die Magengrube. Tiefe Wobbelbässe bringen die nötige Aggressivität mit und erzeugen, perfekt auf die hochklassige Effektshow abgestimmt, genau die richtige Atmosphäre um dieses Schwergewicht zu genießen. Schicke Würfel- und Lichtshows weisen auf die große Osterparty The Gathering 2011 hin, Sphere- und Partikelspielereien wissen ebenfalls grafiktechnisch zu gefallen. Einzig die (vermutliche) Verwendung von Fotos statt schönen Texturen trübt das fesche Effektspiel, da hier optisch zu wenig Abwechslung geboten wird.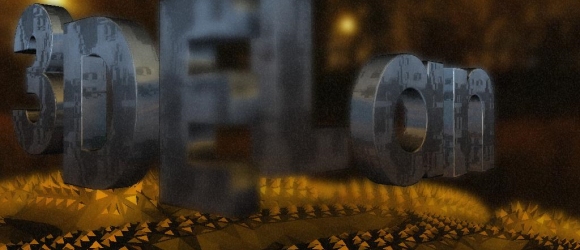 We provide / Gammel Opland af 1891 (5. Platz)
Auf technisch hohem Niveau präsentiert sich auch das zweite Werk von Gammel Opland af 1891, die Invitation-Demo 'We provide' zur 3DElan 2011. Auf coolem, wabbelnden und mit Spikes gespicktem, orangefarbenen Untergrund schwirren legendäre 3DS-Ducks umher, schweben Schriftzüge herein und führen einen berauschenden Tanz zu treibender Musik auf. Orange's cool!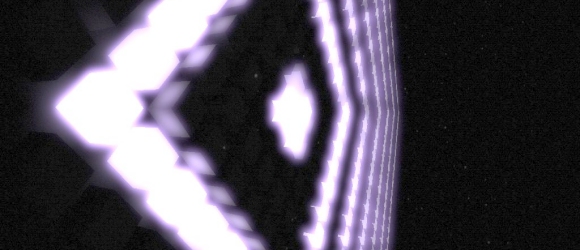 Easter Guardians / Excess (1. Platz)
Die Easter Guardians sind alles in allem nicht mehr als eine perfekt gesyncte Lightshow. Gleißende Linien rasen auf einem Würfelbrett umher, was vor allem aufgrund des wummernden Deep-Beat-Tracks hervorragend ankommt. Das war's dann aber auch schon wieder, zumal das nette Stück auch noch vergleichsweise kurz geraten ist. Dennoch heißt hier das Motto: Runterladen, starten, und den kurzen, aber letztendlich doch atmosphärisch brachialen Lichttrip genießen!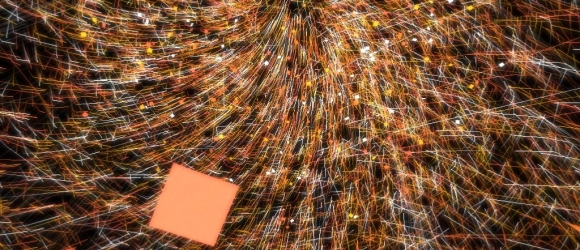 Ömega / Ümlaüt Design (6. Platz)
Ömega von Ümlaüt Design ist Simplizismus in Reinkultur. Doch kann auch Einfaches schön sein und gut klingen! Ümlaüt Design lassen die bunten Plättchen fliegen und zelebrieren damit einen aufregenden Tunneltanz zu stimmungsvoller Musik. Ende! Mehr gibt's nicht. Zu verfolgen, wie die verschwommenen großen Rechtecke sich im Laufe der Zeit zu einem bunten Spagetthi-Potpurri formen, ist aber auf jeden Fall eine faszinierende Angelegenheit, zumal das gute Stück gerade einmal 32 Kilobyte misst.