Revision 2011 - so lautet der offizielle Name des bislang als Easterparty bekannten Szenespektakels, welches zum Osterfest die Tradition großer deutscher Demo-Parties wie der Mekka & Symposium oder Breakpoint fortsetzen möchte. Nach zahlreichen Video-Botschaften und zwei kleinen, nett gemachten Invitation Demos (siehe Blog) wurde beim heute zu Ende gegangenen The Ultimate Meeting 2010 die offizielle Invitation-Demo veröffentlicht. Mit Rumors and Facts ist diese betitelt, stammt von der Gruppe Rebels, und lüftet endlich den Schleier, der das Event bislang umhüllte. Und nebenbei bemerkt, fetzt diese Demo richtig rein. Unbedingt anschauen!
Nun wissen wir also den richtigen Namen, die Location (das E-Werk in Saarbrücken) und wer alles daran beteiligt ist. Zeitgleich mit dem Release der Einladung ist die offizielle Website zum Szenefest online gegangen. Hier findet man wirklich alles, was man zum größten reinen Treff der Demoszene wissen muss. Wer also am Osterwochenende 2011 Zeit hat, in die Welt der Echtzeitdemos eintauchen oder die Künstler selbst treffen möchte, sollte sich den Termin vom 22. bis 25. April 2011 merken.
Links:
- Rumors and Facts / Rebels (2nd at TUM'2010)
- Revision 2011 Website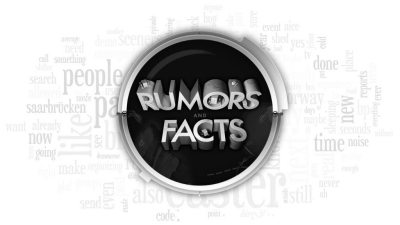 Fetzt richtig rein, die Invitation-Demo Rumors and Facts
zur kommenen Demo-Party Revision 2011.