Update 15.05.2012: Da inzwischen alle Kopien von "MindCandy Vol. 2 - Amiga Demos" verkauft wurden, gibt Hornet.org (Hersteller) die DVD ab sofort zum kostenlosen Download frei. Heruntergeladen kann das DVD-Image über die Server von Scene.org werden.

(English version of this article)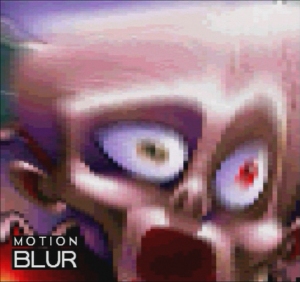 Andromeda setzte 1994 mit Nexus 7 neue Standards. Die Demo begeisterte mit tollem Design, neuartigen Effekten und wunderschönem Pixel-Artwork.
Back to the Roots
Die zweite Ausgabe von Mindcandy kann wahre Gefühlsausbrüche auslösen - im positiven Sinne versteht sich. Der Autor dieses Artikels ist dafür ein gutes Beispiel. Der hat nämlich in jungen Jahren mit Hardwired von den Gruppen The Silents und Crionics seine erste Erfahrung mit der Demoszene gesammelt. Anno 1992 war es, als die Zeitschrift Amiga Joker damit begann, monatlich über die neuesten Szenedemos zu berichten. Beeindruckt von den dortigen Beschreibungen, den technischen Wunderdingen der Demoprogrammierer und den hübschen Screenshots, begann unser junger Mann beim nächstgelegenen Public-Domain-Händler die vorgestellten Demos zu bestellen. Hardwired war das erste davon, das in den Diskettenschacht seines Amiga 500 wanderte - und ihn schließlich vollständig in seinen Bann zog. Tolle Optik, brillante Musik von Jesper Kyd (Hitman-Serie) und ein ganzer Schwung an fetten Effekten und Szenen begeisterten ihn restlos.
Jetzt, 16 Jahre nach seinem Jungfernflug in Richtung Demoszene, wiederholt sich dieses Schauspiel. Hardwired hat in all den Jahren nichts von seiner Faszination verloren. Doch ist es nur eine von vielen Haltestation auf einer Reise in die Ursprünge der Amiga-Demoszene. Vier andere Legenden werden zuvor besucht. Das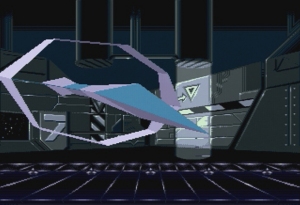 Bobics erste Demo: Hardwired von The Silents & Crionics. Macht selbst heute noch einen ausgezeichneten Eindruck!
 legendäre Red Sector Megademo (1989) etwa, oder Mental Hangover (1990), die erste Trackloader-Demo überhaupt. Zu den Sehenswürdigkeiten dieses Ausflugs gehören natürlich Enigma von der Gruppe Phenomena (1991) oder die bis heute beste Razor1911-Demo: Voyage  (1991). Danach warten noch reihenweise Perlen wie State of the Art, Desert Dream oder Sanitys Arte! von 1993, das den Schlusspunkt unter die Amiga-500-Ära setzt. Fraglich bleibt, ob die junge Generation der Scener diesem pixellastigen Schauspiel etwas abgewinnen kann. Wie bei vielen Retro-Games muss man wohl selbst diese Zeit miterlebt haben, um mit den "ollen Kamellen" etwas anfangen zu können.
Farb-Overkill
Mit dem Zeitalter des AGA-Grafikchips, der dem Amiga damals eine sensationelle Darstellung von 256 Farben gleichzeitig bescherte, wurden auch die Demos moderner und experimenteller. Hier wurde der Grundstein für die Demoszene gelegt, wie wir sie heute kennen. Aufgrund dessen ist Mindcandy Vol. 2 definitiv auch etwas für die Menschen, die sich noch nicht so lange für die Szene begeistern. Unvergessliche Meisterwerke wie Nexus 7 von Andromeda (1994), Closer von CNCD (ohne Halbzeilenmodus auf der DVD!) und Nerve Axis' Relic (1998) lassen die Grafikmuskeln spielen und brachten Demos ins dreidimensionale Zeitalter, das dann mit Lapsuus von Maturefurk (2001) und TBLs Silkcut (2004) von einem Höhepunkt zum nächsten jagte.
Da war doch noch...
*Die Bezugsadresse
Unter www.mindcandy.de könnt ihr die DVD kostengünstig für nur 15,- Euro erwerben.
*Das Gewinnspiel
Ihr wollt eine von drei Mindcandy Vol.2 DVDs gewinnen? Was ihr tun müsst? Na, einfach hier klicken und weiterlesen!
Silkcut ist zugleich auch die 30. und damit letzte Demo der DVD, was eigentlich Schade ist, denn danach sind noch einige großartige Amiga-Demos erscheinen, zumeist von TBL selbst. Doch irgendwann musste eben ein Schlussstrich gezogen werden und der fiel auf besagte Produktion. Zum damaligen Zeitpunkt konnte noch niemand ahnen, dass sich die Fertigstellung dieses Video-Samplers noch gut zwei Jahre hinziehen würde. Etwas enttäuscht sind wir jedoch, dass mit Conrete nur eine einzige Demo von Ephidrena enthalten ist. Was ist mit J oder Adam Malysz vs. Wienerwurst? Und wo sind Demos von Oxygene, Haujobb oder Loonies? Sie alle hätten ihren Platz auf Mindcandy Vol. 2 verdient, bekamen aber leider zu wenig Stimmen. Die Wahl der beliebtesten Amiga-Demos wurde nämlich öffentlich im Internet durchgeführt, was letztendlich zu den 30 Produktionen auf der Mindcandy-2-DVD führte, da diese die meisten Stimmen erhalten haben.
Fazit
Gewichtige Kritikpunkte sind das nicht, denn mit nur 15,- Euro ist Mindcandy Vol. 2 ein echtes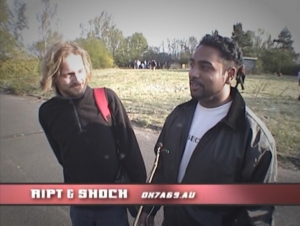 Breakpoint 2003 Featurette - die mit Abstand beste Videoreportage über die Demoszene ist nur auf Mindcandy Vol. 2 zu finden.
Schnäppchen. Hier sind 30 der besten Amiga-Demos aller Zeiten versammelt, die ein Muss für jeden Demofreak sind und noch dazu alle digital überarbeitet wurden und in schlichtweg perfekter Qualität über die Mattscheibe flimmern. Die Videos auf unseren Seiten können damit in keinster Weise mithalten. Der ebenfalls auf der DVD enthaltene, hochinteressante Making-Of-Report klärt über viele Probleme auf, die bei der Produktion und vor allem der Aufnahme der Demos, die oftmals mit vielen unterschiedlichen Auflösungen und Bildschirm-Modi versehen waren, gelöst werden mussten. Ausstattung und Aufmachung sind ebenfalls vom Feinsten. Das zwölfseitige Booklet sieht edel aus und erzählt Informationen zu jedem einzelnen Werk. Auch die Menüführung ist ganz Demo-like gehalten. Unumstrittenes Highlight ist jedoch der Videobericht über die Breakpoint 2003, mit Abstand die wohl beste Reportage über die Demoszene, der jemals gedreht wurde und die Stimmung, Gefühl und den Enthusiasmus der Szene perfekt wiedergibt.