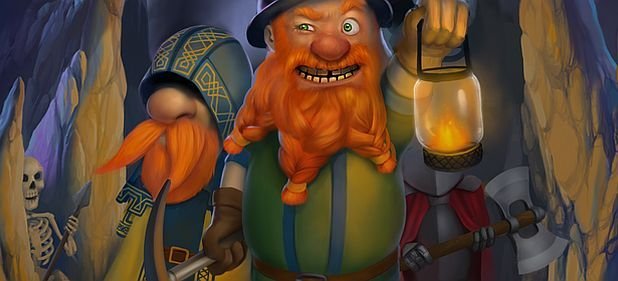 Alle Videos zu A Game of Dwarves als Playlist - anklicken und zurücklehnen!
25.10.12

Erst ab November im Laden erhältlich

A Game of Dwarves: Erst ab November im Laden erhältlich

Wer seine Version von A Game of Dwarves ordnungsgemäß mit Box bestellen möchte, muss noch bis 16. November 2012 warten. Bei Steam ist das Aufbauspiel mit den Zwergen bereits für 9,99 Euro erhältlich. Die deutsche Retailfassung wird übrigens für den gleichen...

A Game of Dwarves: Oktober graben sie los

Ab nächsten Monat werkeln die kleinen Kerle endlich los. Paradox gab jetzt bekannt, dass A Game of Dwarves am 23. Oktober 2012 erscheinen soll. In dem Managementspiel der etwas anderen Art wird man sich ums Wohl der Zwerge kümmern, die entgegen landläufiger...

22.01.12

Strategiespiel rund um Zwerge angekündigt

A Game of Dwarves angekündigt

Publisher Paradox hat mit A Game of Dwarves ein neues Strategiespiel mit Rollenspiel-Einlagen angekündigt. Im Spiel wird es darum gehen, eine Zwergensiedlung - bestehend aus mehreren unterschiedlichen Gebäuden - im Erdreich aufzubauen und auszubauen. Neues...