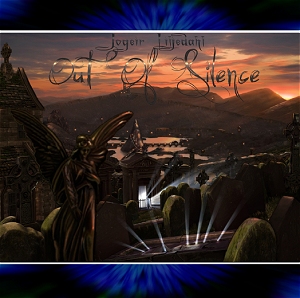 Out of Silence, das neue Album von Jogeir Liljedahl, gibt es nur als Download. Die MP3-Version kostet $10.00 bei Lynnemusic.com.

Track-List:
01. Nestea
02. Floating
03. Cold Summer Nights
04. Hidden Past
05. Infinity
06. Bright Ventures
07. Latenite
08. Out Of Silence
09. Travel
10. Graveness & Romantics
11. Antiquated [bonus track]

Es war einmal...
Der Ruhm ist in den letzten Jahren ein wenig verblasst. Viel zu rar hatte sich Jogeir Liljedahl gemacht. Einst, genauer gesagt ab 1992, zählte er zu den bekanntesten Musikern der Amiga-Demoszene, schaffte einige Jahre später auch erfolgreich den Übergang in die PC-Szene. Doch seit der Veröffentlichung seiner ersten CD im Jahre 1999 hatte man vom Meister der ruhigen Melodien wenig bis gar nichts mehr gehört. Dabei setzte er sich in seiner aktiven Zeit gleich mehrere Denkmäler, schaffte mit den beiden langen Stücken Face another Day (22min) und Face another Day 2 (15min) Meisterwerke der Tracker-Kunst. Seine Music-Disks Dizzy Tunes 1 und 2 (Amiga, 1993) und Ambrozia (PC, 1997) zählen auch heute noch zu den besten ihrer Art und mit der Endmusik zur spektakulären Demo Full Moon (Video) von Fairlight und Virtual Dreams, sowie dem Dance-lastigen Stück zur Amiga-Demo Love (Video), sorgte er ebenfalls für Aufsehen - sowohl im positiven, als auch negativen Sinn. Ein instrumentaler Remix des kommerziell erfolgreichen Songs "What is Love" von Haddaway soll seine Love-Musik sein, warfen ihm die einen vor. Die anderen waren von der perfekten Musikuntermalung für eine perfekte Demo einfach nur begeistert.
Das war Anno 1994. Seitdem ist viel Zeit verstrichen, in der Jogeir mehr und mehr die Pfade der Demoszene verlassen hatte und unter anderem auch bei den "Age of Conan"-Machern von Funcom arbeitete, inzwischen aber wieder selbstständig ist. Neben seiner CD The Wanderer (1999), für die er seine bekanntesten Stücke aus der Demoszene neu einspielte, steuerte er auch zwei Tracks zu Merregnon Vol. 1 bei, einem bombastischen Fantasy-Soundtrack an dem viele bekannte Musiker aus der Spielebranche und der Demoszene mitgewirkt haben. Erst vor wenigen Monaten tauchte sein, für unsere Zungen doch etwas komplizierter auszusprechender Name, wieder in Szenekreisen auf. Den Gruppe Alcatraz ist er beigetreten, möchte wieder etwas aktiver auf dem Spielfeld der in Echtzeit berechneten digitalen Wundertüten werden. Die erste Frucht dieser Zusammenarbeit lässt sich nun ernten, und zwar in Form eines digitalen Downloads seiner neuesten CD. Jogeir hat sich erneut ins Studio begeben und mit Out of Silence seine zweite Silberscheibe eingespielt. In gepresster Form lässt sich diese leider nicht erwerben, aber im Shop des anderen großen norwegischen Computermusikers, Björn Lynne, zumindest gegen die geringe Gebühr von $10.00 herunterladen. Was sein Beitritt zu Alcatraz damit zu tun hat? Nun, zumindest rühren die Jungs dort kräftig die Werbetrommel dafür. Auf die ersten echten Szeneaktivitäten müssen wir leider noch warten.
Mit Fabian Del Priore...
Elf Stücke beinhaltet Out of Silence. Und, soviel sei vorweggenommen, der Jogeir-Kenner wird sich schon nach den ersten Sekunden Spielzeit pudelwohl fühlen. Man meint wieder zu Hause angekommen zu sein, dort, wo einst mit den beiden "Dizzy Tunes"-Teilen alles begann. Melodisch und ruhig schallen die ersten Töne von "Nestea" aus den Lautsprechern, einer völlig überarbeiteten Version seines Klassikers von 1994. Schon bald vermischen sie sich zu einem quirligen, aber dennoch entspannenden Spiel der Synth-Sounds, perfekt arrangiert und begleitet vom atmosphärischen Spiel einer E-Gitarre. Das ist Jogeir wie wir ihn kennen und lieben gelernt haben, als ob er nie weg gewesen wäre.
Auch die beiden nächsten Stücke, "Floating" und "Cold Summer Nights" folgen exakt diesem Stil, basieren ebenfalls auf älteren Ideen, die er schon 1995 und 1997 hatte und erst jetzt wieder aufgriff. Mit "Hidden Past" folgt der erste, wirklich neue Track. Hier vermischen sich sanfte Piano-Klänge mit dem stimmungsvollen Heulen von Oyvind Vik's Gitarre. Erst danach folgt die erste Richtungsänderung, wenngleich diese recht sanft vonstatten geht.
Mit "Infinity" schwelgt Jogeir mehr in die Richtung der klassischen Computermusik. Wieder einmal huldigt er seinem großen Idol Martin Galway, fügt dem Auf und Ab der Melodien typische Beeps und Bleeps hinzu, sodass die Musik klingt wie aus einem Hight-Tech-C64. Der eben eingeschlagene Pfad wird auch mit Lied Nr. 6 nicht verlassen. In Zusammenarbeit mit Fabian Del Priore (Extreme Assault, Merregnon, Cultures) entstand "Bright Ventures", das mit seiner fröhlichen Komposition recht deutlich aus diesem Album hervorsticht. Im Mittelteil erinnert das Stück stark an den legendären Turrican-Soundtrack von Chris Hülsbeck, könnte durchaus als Abspannmelodie in einem solchen Spiel einen angemessenen Platz finden.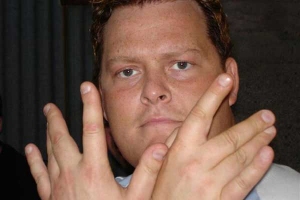 Jogeir Liljedahl, der Meister der ruhigen Synth-Musik, beweist mit Out of Silence erneut sein Gespür für faszinierende und komplex verwobene Klangwelten.

... und Chris Hülsbeck!
Groovig-poppig empfängt uns das siebte Lied auf Out of Silence. "Latenite" ist wieder ein älteres Stück, das komplett neu aufgenommen wurde und viele unterschiedliche Parts bietet. Speziell in den ersten Minuten beweist es mit seiner heroischen Spaßmelodie echten Ohrwurmcharakter. An achter Stelle folgt "Out of Silence", der titelgebende Track, der, gerade als das Album etwas Fahrt aufgenommen hat, einen Gang runterschaltet. Es wird wieder ruhiger, wobei die großartige Stimmung, die Jogeir von Anfang an aufbaut, zu keiner Zeit verloren geht. "Out of Silence" ist ein weiterer Klassiker, der einst im Januar 1994 auf Dizzy Tunes 2 veröffentlicht wurde und nun im aufgebohrten Klanggewand erscheint.
Inzwischen zeigt der Musik-Player das neunte Lied an. "Travel" soll uns mit auf eine Reise nehmen. Eine Reise durch ferne Länder und Kulturen, wobei man durchaus einen Hauch von Fantasy aus der Instrumentierung und der Tonfolge herausfiltern kann. Anleihen an "Der Herr der Ringe" vielleicht? Nicht ganz, denn dafür sind die Synth-Klänge doch wieder zu dominant. Stimmungsvoll klingt "Travel" zweifelsfrei und die gedankliche Reise muss nicht unbedingt auf dieser Welt stattfinden.
In "Graveness & Romantics" klagt ein einsames Cello, begleitet von traurigem Klavierspiel, sein Leid. Dieser Song basiert auf einem, bislang unveröffentlichten Stück von Soundmagier Chris Hülsbeck, welches Jogeir aufgreifen und vollenden durfte. "Graveness & Romantics" bildet den Abschluss der CD, lässt den Zuhörer noch einmal in ein Wechselbad der Gefühle taumeln, denn so wehmütig die erste Hälfte des Stücks klingt, am Ende keimt dann doch wieder die Hoffnung auf. Exakt diese Stimmung haben Jogeir und Chris hier perfekt eingefangen.
Hörproben!
Wer die musikalischen Welten von Jogeir Liljedahl bislang nocht nicht erkundet hat, der kann sich eine kleine Auswahl seiner Stücke aus der Amiga- und PC-Demoszene bei uns herunterladen. Im Archiv ist auch die Original-Amiga-Version von Out of Silence enthalten, sowie die hier gennanten Stücke Face anotehr Day 1 und 2, sowie die Musik aus den Demos Full Moon und Love. Die Musikdateien lassen sich allesamt z.B. mit WinAmp abspielen.

Von wegen antiquiert!
Ein paar Minuten Spielzeit verbleiben noch auf "Out of Silence", denn in Form eines Bonus-Tracks wartet "Antiquated" auf den Zuhörer, ein herrliches Oldskool-Stück, in bester Amiga-Soundtrack-Tradition der alten Schule. Dabei klingt es dennoch frisch, weiß mit vielen flotten Melodien und unterschiedlichen Abschnitten zu gefallen. Wie das Booklet verrät, dessen grafisch gelungene Gestaltung übrigens von Noogman/Scoopex stammt, wird "Antiquated" demnächst in einer Demo seinen Platz finden. Hier finden wir also den ersten Hinweis darauf, was demnächst in Szenekreisen von Jogeir zu erwarten ist. Schön!
Fazit
Jogeir Liljedahl verzichtet also auf irgendwelche Experimente, liefert seinen Fans genau das, was sie von ihm erwarten. Ruhige, einfühlsame Melodien, herrlich entspannend und verwebt in einem komplexen Klangteppich. Nicht mehr, aber auch nicht weniger. Allerdings wäre etwas mehr Mut zu Neuem schön gewesen, denn so bleibt es fraglich, ob Jogeir neue Fans um sich scharen kann. Wer jedoch schon seine früheren Kompositionen zu schätzen gewusst hat, der wird auch Out of Silence lustvoll in sich aufsaugen. Denn eines hat er definitiv nicht verlernt: die Kunst mit Hilfe seiner ruhigen Musikrichtung Geschichten zu erzählen. Und die, welche er in Out of Silence erzählt, besitzen allesamt eine magische Atmosphäre.