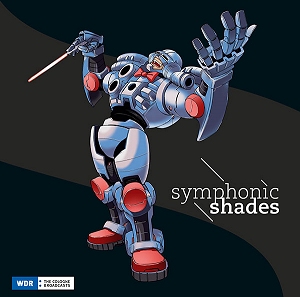 Track-Liste Symphonic Shades:
01 - Grand Monster Slam (Opening Fanfare)
02 - X-Out (Main Theme)
03 - Jim Power in Mutant Planet (Main Theme)
04 - Tower of Babel
05 - Turrican 3 - Payment Day (Piano Suite)
06 - Gem'X (Main Theme)
07 - Apidya II (Suite)
08 - R-Type (Main Theme)
09 - Licht am Ende des Tunnels (Suite)
10 - The Great Giana Sisters (Suite)
11 - Rony Barrak-Solo
12 - Tunnel B1 (Suite)
13 - Symphonic Shades
14 - Karawane der Elefanten
15 - Turrican II - The Final Fight (Main Theme)

Symphonic Shades kann zum Preis von 22,- Euro bei MAZ-Sound-Tools bestellt werdern.

Konzerte mit Videospielmusik sind nichts Neues mehr. Etabliert haben sich die Eröffnungskonzerte zur Spielemesse Games Convention, mit Video Games Live gehen die Games-Soundtracks sogar auf Welttournee. Wurden bei diesen Veranstaltungen bislang die verspielten Klänge verschiedener Komponisten zum Besten gegeben, so ist es dennoch neu, wenn alle Stücke eines Konzerts nur von einem einzigen Künstler stammen. So geschehen bei Symphonic Shades.

Soundmagier am Werk

Die beiden Konzerte zu Symphonic Shades rückten einzig und allein die Musik von Chris Hülsbeck ins Rampenlicht. Den kennt man, von dem hat eigentlich jeder Spielefreak bereits etwas gehört, auch wenn sein legendärer Ruf vor allem auf die Musik zurückzuführen ist, die er in den 1980er und 1990er Jahren für zahlreiche C64- und Amiga-Spiele schrieb. Turrican natürlich, oder Apidya. Die Musik aus The Great Giana Sisters gehört ebenso zu seinem Repertoire, wie die zu Grand Monster Slam, Katakis, X-Out oder R-Type. Dennoch war er an den Soundtracks zu vielen Spielen der letzten Jahre beteiligt, wie etwa Tunnel B1 und den Rogue-Squadron-Spielen für Nintendo GameCube. Oder Lair, dem PS3-Spiel von Factor5, der Firma, für die er seit langem als Soundexperte tätig ist. 2007 veröffentlichte Hülsbeck außerdem sein neuntes Album auf CD, das schlicht und ergreifend Number Nine heißt und wirklich großartige Musik abseits seiner Game-Bits und -Bytes enthält.

Seine Musik ist es also, die vom Rundfunkorchester des WDR unter der Leitung von Grammy-Preisträger Arnold Roth aufgeführt wurde. Unterstützung erfuhren die Musiker vom FILMharmonischen Chor Prag, sowie den beiden Solisten Jari Salmela (Klavier) und Rony Barrak (Perkussion). Insgesamt 120 Musiker erweckten die bekannten und beliebten Melodien Hülsbecks zu neuem Leben, haben es geschafft, dass die alten Synth-Sounds plötzlich im klassischen, pompösen Rahmen erklingen. Hülsbeck selbst war jedoch nicht für die festliche Umsetzung verantwortlich. Jonne Valtonen heißt der Mann, der die Tracker-Spuren der Originale auf die Notenblätter brachte, bestimmte, wann und wo ein Instrument eingesetzt wird und somit ein Festival der klassischen Musik inszenierte.

Auch Valtonen ist kein Unbekannter, gilt als Meister seines Fachs. Sein Ruhm begründet sich auf seine Tätigkeit in der Demoszene, wo er unter dem Pseudonym Purple Motion unter anderem die Musik zur Kult-Demo Second Reality beisteuerte. In der Spielebranche war er ebenfalls aktiv. So stammen die rockigen Klänge zu Rally Trophy von ihm. Zuletzt hat sich der Finne immer mehr den orchestralen Kompositionen verschrieben.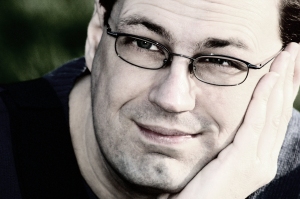 Chris Hülsbeck: "Ich war auch sehr überwältigt von den Fans, die nach so vielen Jahren immer noch so enthusiastisch Interesse an meiner Musik zeigen. Ich bin unendlich dankbar dafür."

Teuer, aber edel
Bei dieser illustren Besetzung standen die Vorzeichen also mehr als gut, dass Symphonic Shades ein voller Erfolg wird. Und die Fans wurden nicht enttäuscht. Die Nachfrage war gar so groß, dass die Konzerte innerhalb kurzer Zeit ausverkauft waren und selbst die Radio-Live-Übertragung des WDR nichts am regen Interesse ändern konnte. Es war klar, dass eine Musik-CD mit den Aufnahmen des Konzerts folgen musste. Die Erstauflage, begrenzt auf 1000 Exemplare, ist jetzt erschienen, wobei alle Stücke für die CD noch einmal nachbearbeitet wurden, jetzt noch einen Tick klarer klingen.
Nun erleben also die Käufer von Symphonic Shades dieses anfangs erwähnte, erhabene Gefühl. Denn in und auf Symphonic Shades steckt Großes! Es kribbelt, wenn man die Folie von der CD entfernt, wobei man für diese Erfahrung kein Kenner der Musik von Chris Hülsbeck sein muss. Man weiß einfach, vor allem nach all dem Tamtam im Vorfeld, nach der vielfältigen Berichterstattung weit über die Grenzen der Spielewelt hinaus, dass man hier etwas Besonderes in Händen hält. Es kribbelt auch, wenn man das Cover-Motiv näher betrachtet, das die gute, alte Turrican-Figur zeigt. Nur dass Bren McGuire, so der bürgerliche Name von Turrican, hier den Taktstock anstelle einer seiner Wummen schwingt. Impressionen der Konzerte mit vielen interessanten Bildern, sowie ein Interview mit dem Maestro selbst schmücken das Booklet. Das gefällt und rechtfertigt den mit 22,- Euro doch etwas hoch angesetzten Preis.
Am wichtigsten ist jedoch die Silberscheibe selbst - die mit 74 Minuten Spielzeit zugleich auch randvoll gefüllt ist. 15 Stücke finden sich darauf. Darunter viel altbekanntes Material, aber auch einige Überraschungen, sowie mit der "Karawane der Elefanten" ein komplett neues Stück von Chris Hülsbeck, welches er exklusiv für das Konzert komponiert hat.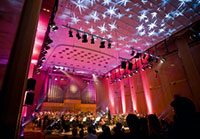 Im Booklet finden sich Bilder und Informationen zu den Symphonic Shades Konzerten.

Ab in den Kinosessel
Mit Spannung lauscht man also den ersten Tönen. "Grand Monster Slam" ist der "Opener", der mit Pauken und Trommeln Großes heraufbeschwört. Fanfaren gesellen sich hinzu - und schon zieht es einen hinein, in eine neue, aufregende, und doch vertraut klingende Welt. Bereits hier ist deutlich zu hören, dass sich Jonne Valtonen bei seiner Orchestrierung deutlich von der Musik eines John Williams hat führen lassen. Fast meint man, nachdem die ersten Sekunden verstrichen sind, dass jetzt das bekannte Thema aus Indiana Jones erklingen müsste. Doch dann erkennt man sie doch, die schon damals bombastisch klingende Musik aus dem Fantasy-Sportspiel.
Auch Track Nummer 2 enthält Passagen in den Klangsphären des weltberühmten Filmkomponisten. Während die Streicher, Klarinetten und Trompeten zusammen mit dem Prager Chor das Titelstück aus dem Shoot'em Up Game "X-Out" vortragen, fühlt man bei 2:25 Minuten Spielzeit aufgrund der dramatischen Inszenierung fast die Ankunft eines Darth Vader. Trotz dieser Anleihen sind beide Stücke unverkennbar und wurden wirklich phänomenal in Szene gesetzt. Mit dem Main Theme aus "Jim Power" folgt danach ein erster, echter Höhepunkt von Symphonic Shades. Atmosphärisch großartig, voller Harmonie zwischen den einzelnen Instrumenten, mit gefühlvollen Melodien - so stellt sich die Klassikinterpretation dieses Stückes dar. Hier führt das Orchester den Zuhörer in wahrhaft fantastische Sphären.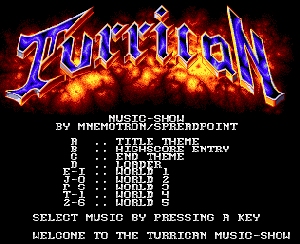 Chris Hülsbeck und die Demoszene
Chris Hülsbeck war zwar nie selbst ein Mitglied der Demoszene, jedoch Inspirationsquell für viele Demo-Musiker. Nicht nur, dass sein Stil oft und gerne kopiert wurde, auch fanden sich seine Kompositionen als Remix in einigen Produktionen und auch Crack-Intros wieder. Etliche Demogruppen huldigten ihm weiterhin mit speziellen Demos, vor allem aber auch Music Disks, die seine Stücke in Originalform enthielten. Die bekanntesten davon finden sich im Lager der Amiga-Demoszene wieder. Die norwegische Demogruppe Andromeda veröffentlichte 1991 die Turrican-Musicdisk. In Sanity's Best Game Music Monthly 1 von 1990 fanden sich die Stücke aus X-Out, Hard'n Heavy und der TFMX Title Tune wieder. Die Musik aus Grand Monster Slam, Hollywood Poker Pro und R-Type packten Spreadpoint in ihre Music Rip 3 Disk. Sehenswerte Demos mit Musik von Chris Hülsbeck: Turrican Demo von The Gang (1990) und Rippdemo Rock ´n´ Roll von Celtic (1989). Hülsbeck selbst veröffentlichte unter seinem eigenen Label A.U.D.I.O.S. zusammen mit Turrican-Publisher Rainbow Arts die Music Disk The Sound Worlds of Turrican, ebenfalls für Amiga. Alle genannten Produktionen lassen sich mit dem Amiga-Emulator WinUAE auch unter Windows laden.

Nicht nur Game-Sounds
Bei der Auswahl der Titel für Symphonic Shades spielten nicht nur die bekannten Spielemusiken eine Rolle, mit "Tower of Babel" hat sich sogar ein Lied eingeschmuggelt, das nicht für ein Spiel komponiert wurde. Es war seinerzeit auf Hülsbecks erstem Album "Shades" vorzufinden. Schon das Original war sehr Soundtrack-lastig, und hätte gut in einen Film gepasst, weshalb sich hier eine Umsetzung anbot. Von seiner Faszination und seiner Mischung aus typischer Filmmusik und etwas Turrican-Stil hat es auch auf Symphonic Shades nichts verloren. Gleiches gilt übrigens für "Licht am Ende des Tunnels", dem neunten Stück des Albums, welches der Soundmagier vor einigen Jahren für einen Kurzfilm schrieb.
Abseits dieser, eher weniger bekannten Stücke, präsentiert das Team von Symphonic Shades jedoch genau das, was der Fan erwartet: die legendären Spiele-Soundtracks! Natürlich mit der Musik aus dem dritten Teil von Turrican, hier anhand einer fantastischen Piano-Suite, die man zwar schon von Hülsbecks "Number Nine"-CD her kennt, die extra für die CD aber noch einmal neu eingespielt wurde. "Apidya" ist ebenfalls mit einer bombastischen Inszenierung vertreten, genauso wie die stimmungsvolle Titelmusik aus der Amiga-Version von "R-Type".
Ungewöhnlich, witzig, und doch passend zum festlichen Rahmen präsentieren sich die "Great Giana Sisters". Die Vorlage selbst enthielt schon diverse Stile. Hier folgt man einem typisch melodischen Hülsbeck-Thema, das später in Richtung Jazz- und Swing abdriftet, bis, ja bis wieder einmal die Star-Wars-Anleihen einfließen, bevor es am Ende dann doch wieder ganz nach Hülsbeck klingt. Eine interessante Orchesterumsetzung widerfuhr sowohl der Titelmusik aus"Gem'X", als auch dem "Turrican 2"-Soundtrack. In letzterem sind mehrere, unterschiedliche Stücke zu finden, wobei sich Klavierpassagen mit dem kraftvollen Sound des WDR Rundfunkorchesters abwechseln.
Wahnsinnige Solis
"Tunnel B1" war eines der wenigen PC-Spiele, für die Chris Hülsbeck die Musik schrieb. In der Umsetzung für Symphonic Shades zeigt insbesondere Percussion-Artist Rony Barrak sein ganzes Können - wie auch bei einem eigenen Solo-Stück. Er ist schlichtweg ein Zauberer an den Drums und dem Beiwerk, lässt die Hände gar magisch über seine Instrumente gleiten und verleiht dem Soundtrack hier eine erfrischend andere Note.
Die "Karawane der Elefanten" reiht sich schließlich nahtlos in die gesamte Inszenierung ein. Hülsbeck erstellte hier einen typischen Filmsoundtrack, mit vielen variierenden Themen. Mal pompös, dann spannungsgeladen, aber auch verliebt und ruhiger. Eine tolle Exkursion in die orchestralen Klangwelten.
Fazit
Genau das lässt sich über das gesamte Album sagen. Symphonic Shades bietet ein völlig neuartiges, bombastisch inszeniertes Musikerlebnis, beschallt mit Melodien, die man in und auswendig kennen, aber niemals müde wird zu hören und die hier völlig anders klingen. Erfrischend anders klingen. Einfach dramatisch, kraftvoll, dynamisch und faszinierend. Wie die Musik aus einem guten Spielfilm. Und deshalb sind die Anleihen bei John Williams gerne verziehen, denn das ist doch erst recht ein Zeugnis davon, wie professionell und liebevoll hier vorgegangen wurde.