In zwei Tagen ist es soweit. Am Freitag, den 21.03.2008, beginnt Deutschlands größte Demo-Party. Mehr als 1000 Besucher (Sceners only!) werden zur Breakpoint 2008 erwartet. Schauplatz ist, wie die Jahre zuvor, die Rundsporthalle in Bingen am Rhein, die allen Besuchern nicht nur im Inneren genug Platz, sondern auch außerhalb der Partymeute viele Attraktionen (Currywurst, Döner, Bier etc.) ;-) bietet. Natürlich steht das gesellige Beisammensein, das Treffen vieler Bekannter, abseits der Competitions im Mittelpunkt. Nirgendwo sonst kreuzen so viele Demoscener unterschiedlicher Nationalität auf, wie in Bingen.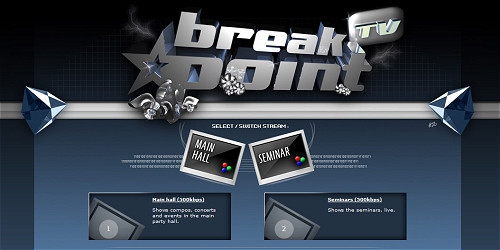 Party im Internet: Breakpoint TV sendet live!
Das gewohnte Programm mit Seminaren, der Scene.org Awards Zeremonie, Musik- und Grafikwettbewerben wird natürlich wieder von den Demo- und Intro-Competitions gekrönt werden. Die Gerüchteküche brodelt bereits auf Hochtouren. Neben dem bereits angekündigten Shad 3 von Cocoon soll es neue Demos von Andromeda Software Development, Traction & Brainstorm, STILL und den UK Allstars geben, die im letzten Jahr mit Route 1066 einer der besten Demos abgeliefert haben.
Angeblich arbeitet die norwegische Demogruppe Andromeda an einer 64k Intro und auch Conspiracy scheinen in diesem Jahr wieder mit von der Partie zu sein. Eventuell sind sogar Equinox in diesem Genre vertreten. Auch mit Releases von Alcatraz und einer neuen 4k Intro von Mercury rechnen wir. Ein Angriff aus Polen, vermutlich in Gestalt von Plastic, scheint ebenso anzustehen. Zeit wird's dafür, denn viel zu lange gab es von Bonzaj, Xenusion und Co. nichts mehr zu sehen. Zuletzt begeisterten Farbrausch mit Debris, doch ein solch monumentales Meisterwerk dürfte es in diesem Jahr nicht von ihnen geben. Wohl allerhöchstens ein .werkkzeug-Standardwerk. Oder hat Visualice wieder ein Noise-Meisterwerk in petto, nachdem er Anfang letztes Jahres auf der Icons fr-055 releaste, diese Party 2008 aber erst im Juni stattfindet? Fragen über Fragen also, auf die wir erst kommenden Montag eine Antwort wissen.
Ganz besonders gespannt erwartet wird jedoch das Comeback von Kefrens. Die legendäre Gruppe aus Dänemark arbeitet bekanntermaßen an einer Demo für den Amiga 500. Wir sind gespannt, ob die Demo im Fahrwasser ihrer alten Klassiker wie Desert Dream oder D.A.N.E. schwimmt. Ob The Black Lotus wieder zur Amiga-Plattform zurückkehren oder erneut mit einer PSP-Demo aufwarten, bleibt abzuwarten. In der letzten Ausgabe von Hugi konnte man außerdem vom geplanten Combeback von Scoopex lesen. Ob es schon am Wochenende zum Auftritt mit einer neuen PC-Demo reicht?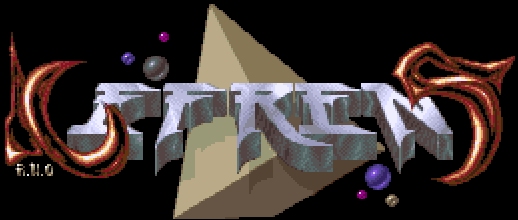 Kefrens feiern auf der Breakpoint 2008 ein Comeback mit einer Amiga 500 Demo.
Wer dem spektakulären Treiben nicht live beiwohnen und die Demos auf dem gigantischen 70qm Big-Screen bewundern kann, darf sich dennoch freuen. Trotz der Tatsache, dass Demoscene TV dieses Jahr nicht live von der Breakpoint senden wird, wird die gesamte Party im Internet per Videostream übertragen. Die Organisatoren haben mit Breakpoint TV in letzter Sekunde noch einen eigenen Sender installiert, der den Belastungstest am vergangenen Montag mit Bravour bestanden hat. Tune in for the fun!