Neverwinter: Erstes Beta-Wochenende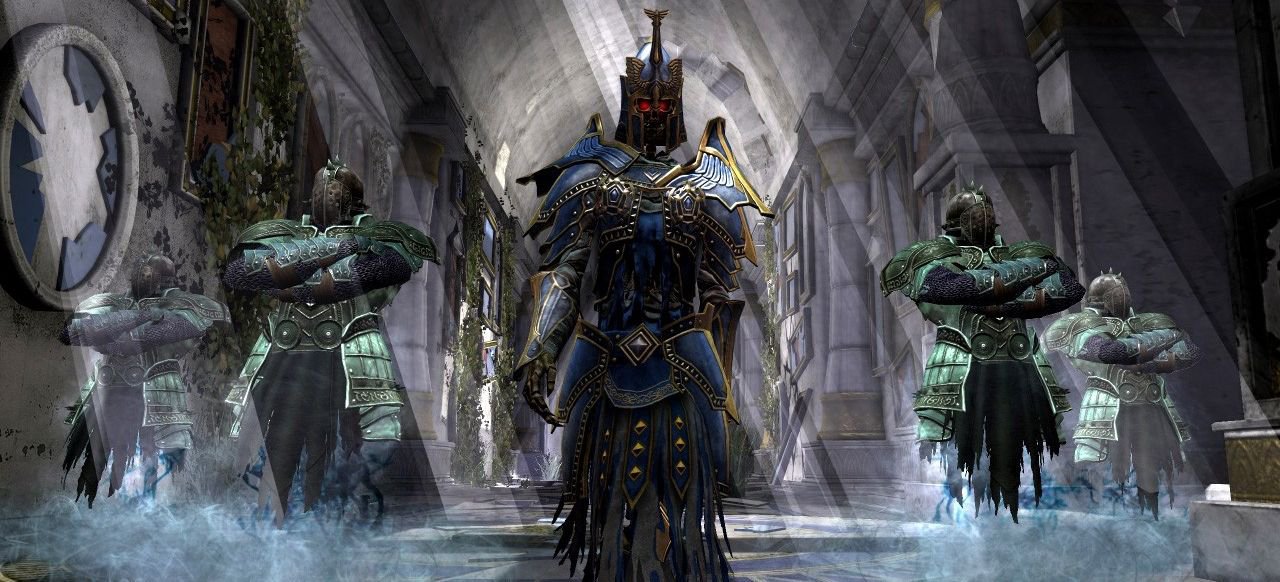 Wie
Perfect World Entertainment
verkündet, startet heute das erste von insgesamt drei
Closed-Beta-Wochenenden
des Dungeons & Dragons Free-to-Play MMORPGs Neverwinter. Vom 8. bis zum 11. Februar wird es Spielern in Europa und Nord-Amerika möglich sein, 60 Stunden lang erste Eindrücke zu sammeln.
Wer keinen
unserer Keys
erwischt hat, kann sein Glück auf der
offiziellen Website
versuchen oder sich über das Gründerpaket "Held des Nordens" bzw. das Paket "Wächter von Neverwinter" neben VIP-Vorteilen und exklusiven Spielgegenständen einen garantierten Zugang sichern. Weitere Details dazu gibt es
hier
.
Abschließend ein kleiner Vorgeschmack auf den Beta-Inhalt laut Pressemitteilung:
• Drei der fünf unverkennbaren D&D-Klassen - Vor Neverwinters Veröffentlichung
- Trickserschurke - Der Meister der Unsichtbarkeit und Irreführung windet sich geschickt durch das Schlachtfeld und greift aus dem Schatten heraus mit seinen Dolchen an.
- Glaubenskleriker - Der fromme Heiler hat es sich verschrieben, Wunden zu heilen und Gesundheit zu regenerieren, stets mit dem Glauben ans Göttliche.
- Beschützender Kämpfer - Wahrlich heldenhaft und unerschütterlich bedient er sich seinem Repertoire an defensiven Manövern. Der Nahkampf ist seine Spezialität.
• Inhalte bis Level 30
Erfreuen Sie sich an einer Vielzahl von Abenteuerzonen, Dungeons und Events für große Gruppen während des Abenteuers durch die Stadt von Neverwinter und deren umliegenden Gebieten im Reich von Faerûn. Finden Sie sich unter anderem in der Protector's Enclave, dem Blacklake District, dem Tower District, den Blackdagger Ruins oder dem Neverdeath Graveyard wieder

• Begleiter und Reittiere
Vergessen Sie auf ihrer Reise nicht, mit Level 16 den ersten Begleiter durch die "Companion Quest" mitzunehmen, so werden Sie immer jemanden an ihrer Seite haben. Zudem sollten Sie die "Mount Quest" mit Level 20 nicht außer Acht lassen: Sie wollen doch sicherlich mit Stil durch die Stadt reiten.

• Spielen Sie Inhalte aus The Foundry
The Foundry, ein umfangreiches aber einfach zu bedienendes Abenteuer-Tool, ermöglicht es jedem, Inhalte für die Neverwinter-Community zu erschaffen, zu teilen und zu spielen. Während des Closed-Beta-Wochenendes Nummer 1 können Spieler unzählige Abenteuer anspielen, die über die letzten Monate von anderen Spielern erschaffen wurden. Suchen Sie die "Well-informed Bar Maid" auf, wie sie in der "Driftwood Tavern" zu finden ist oder durchstöbern Sie eines der vielen "Job Boards", die überall in der Stadt von Neverwinter verstreut sind. Die Möglichkeit, selbst Abenteuer mit Neverwinters Foundry gestalten zu können, wird in nachfolgenden Beta-Wochenenden gewährt.
Letztes aktuelles Video: Extended CGI-Trailer