Top C64-Demos von der X2008: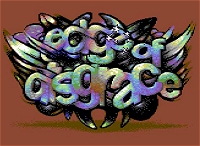 1. Edge of Disgrace / Booze Design
Download: Disk Image / Video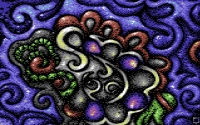 2. Natural Wonders 2 / Oxyron
Download: Disk Image / Video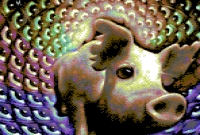 3. Pearls for Pigs / Xenon
Download: Disk Image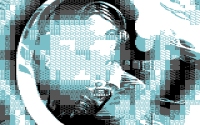 4. Amplifire / Horizon & Instinct
Download: Disk Image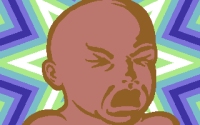 5. My Beauty / Fairlight
Download: Disk Image

VICE City
Es ist heutzutage überhaupt kein Problem mehr, Software, die für andere Computer-Systeme, speziell ältere Modelle geschrieben wurde, auf modernen PCs laufen zu lassen. Emulatoren, also Programme, welche den anderen Computer beispielsweise unter Windows "simulieren", lassen jedem Interessierten Spiele und Programme auf der eigentlich fremden Plattform starten. Das ist manchmal kompliziert, aber auch extrem einfach, wie wir hier am Beispiel des Emulators VICE für Windows zeigen möchten.
VICE emuliert den C-64. Der liebevoll als "Brotkasten" getaufte 8-bit Rechner startete seinen Siegeszug im Jahr 1982 um die ganze Welt und tummelte sich auch in deutschen Landen in vielen Wohn- und Kinderzimmern. Vor allem die Spiele waren es, welche die Wunderkiste von Commodore so beliebt machten. Klassiker wie The Last Ninja, Impossible Mission, Maniac Mansion oder Turrican sind wohl jedem Spielefan ein Begriff und selbst heute noch ein Spielchen wert. Dabei störte es nicht, dass die Grafik des C64 zumeist auf 16 Farben beschränkt war und die Standardauflösung nur 320x200 Pixel betrug. Viele Grafiker kitzelten schier Unglaubliches aus den limitierten Fähigkeiten heraus, genau wie es die Programmierer und die Musiker (u.a. Rob Hubbard, Martin Galway, Chris Hülsbeck) aus dem SID-Soundchip taten. Doch trifft dies nicht nur auf die Spielemacher zu, auch für die Demoszene war der C64 schon immer eine wichtige Plattform - und es auch heute noch.
"X"-treme Technik
Am Beispiel der X 2008 Party, die vom 24. bis 26. Oktober 2008 in Hengelo (Niederlande) stattfand, sieht man dies. Das Spektakel stand ganz im Zeichen des Commodore 64, für den dort satte 14 neue Demos veröffentlicht wurden. Das eingangs erwähnte Edge of Disgrace war Eines davon - und Booze Design, die Gruppe hinter diesem Meisterwerk, gewannen den Demo-Wettbewerb der X 2008 damit. Was sie in dieser 15minütigen Effekt-Show abgeliefert haben, ist schlichtweg sensationell. In allen Bereichen, sei es bei der Grafik, die einige fantastische Bilder enthält, denen man die 16 Farben und die geringe Auflösung gar nicht ansieht. Oder bei der Musik, die stimmungsvoll und technisch astrein klingt und alle paar Minuten eine andere Ohrwurmmelodie aus den Lautsprechern zaubert, ohne dass es jemals zu einem Bruch kommen würde. Auf Seiten der Technik fahren Coder HCL und Co. jedoch die schwersten Geschütze auf. So schöne Plasma-Effekte sah man auf dem C64 noch nie, was auch für die Vektorobjekte, die zum Teil sogar feinstes Goraud-Shading bieten, gilt. Vor allem bei der Darstellungsgeschwindigkeit stechen die Effekte in Edge of Disgrace alle bisherigen Demos für den 64er aus. Und dann ist da noch dieses Design! Selten zuvor hat man ein so harmonisches, fließendes und stylisches Werk gesehen, wobei man hier ruhig auch mit dem Zeigefinger auf Demos für andere Systeme zeigen darf. Hier waren äußerst kreative Köpfe am Werk.
Edge of Disgrace ist aber nicht die einzige, sehenswerte Demo der X 2008 gewesen, wenngleich sie natürlich über allem Anderen steht. 18 "Coup de Couers" in nur einer Woche auf dem Demoszene-Portal Pouet.net für diese Demo allein sind stummer Zeuge davon, welch wahren Feuersturm Booze Design mit ihrer Produktion entfacht haben. Dabei sind auch Natural Wonders 2 von Oxyron (2. Platz), Pearls for Pigs von der Gruppe Xenon (3. Platz) oder das viertplatzierte Amplifire von Instinct und Horizon ein audiovisueller Genuss der Extraklasse. Genauso wie das freakige My Beauty, die Demo von den Altmeistern von Fairlight.
C-64 Power am PC
Was muss man also genau tun, um diese exquisiten C64-Demos unter Windows anschauen zu können? Einfach VICE für Windows herunterladen, entpacken und die x64.exe starten. Schon läuft der Emulator und der bekannte blaue Bildschirm des C64-Basic erscheint. Hat man sich nun einige Demos, wie die im Kasten nebenan erwähnten von der X 2008, oder einige der alten Spieleklassiker, heruntergeladen, kann der Spaß auch schon beginnen. Denn die wichtigste Erkenntnis für den Neuling im Emulatoren-Bereich dürfte es sein, dass in den heimischen PC keine alten 5 ¼ Zoll Disketten eingelegt werden können. Vielmehr liegt jegliche Software als so genanntes Disk Image vor, was nicht viel mehr als eine normale Datei ist, die letztendlich mit Hilfe des Emulators geladen wird.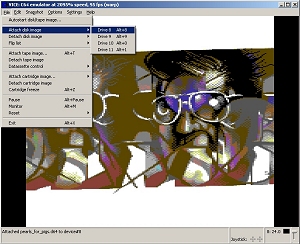 Der VICE-Emulator in Aktion. Das Wechseln der Disk Images geht kinderleicht von der Hand.

Im Falle der Demo Edge of Disgrace erhält man drei Dateien mit der Endung *.d64. EdgeOfDisgrace_0.d64 stellt die Ladediskette dar, die beiden mit 1a und 1b betitelten Files sind die zweite Diskette, wobei 1a deren Oberseite und 1b deren Unterseite ist. Nun muss nichts Anderes getan werden, als über das Menü "Autostart Disk/Tape Image" das erste Disk Image (EdgeOfDisgrace_0.d64) auszuwählen. Danach beginnt sofort der Ladevorgang. Im Gegensatz zum originalen C64-Computer müssen keine komplizierten Ladebefehle eingegeben werden. VICE erledigt das automatisch. Nun sollte man einfach den Anweisungen auf dem Bildschirm folgen. Wünscht die Edge of Disgrace-Demo beispielsweise die zweite Diskette, wird das 1a-Image eingelegt. Erscheint die Aufforderung "Flip Disk", ist Image 1b an der Reihe. Zu beachten ist, dass man vor dem Auswählen eines neuen Disk Image zuerst das vorhergehende per "File/Detach Disk Image/Disk 8" entfernt, und erst dann per "File/Attach Disk Image/Disk 8" das Nächste auswählt. Die Funktion "Autostart Disk/Tape Image" funktioniert bei nachfolgenden Disks nicht mehr. Kompliziert ist der gesamte Vorgang nicht, weshalb selbst Einsteiger kinderleicht dem Oldskool-Feeling frönen können. Mit C64-Spielen verhält es sich übrigens genauso.

Da geht noch mehr!
Wer sich etwas tiefer in die Materie einarbeiten möchte, findet noch viele interessante und nützliche Funktionen im VICE-Menü. Natürlich lassen sich für alle Spiele auch Joysticks oder -pads verwenden. Auch kann die Auflösung von den winzigen 320x200 Pixeln nach oben hin vergrößert werden. Selbst Spielstände lassen sich bei jedem Spiel, Demo oder Programm anlegen, sodass man immer an der zuvor aufgehörten Stelle weitermachen kann. Und das ist nur ein kurzer Auszug aus den Fähigkeiten von VICE. Übrigens gibt es VICE nicht nur für Windows. Der Emulator liegt in Versionen für viele andere Betriebssystem und Computer vor, beispielsweise auch Linux, Mac OS X, Amiga und einigen Exoten.

Natürlich ist VICE nicht der einzige verfügbare C64-Emulator. Mit CCS in der Version 3.6 oder Emu64 stehen weitere, mächtige Programme zur Verfügung. Wer möchte, kann sich gerne auch diesen widmen, findet per Suche im Web aber auch noch weitere.