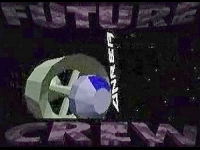 1992 - Unreal / Future Crew
So fing alles an! Wir bestaunen eine Art Megademo, wo Effekte zwar nacheinander und zusammenhanglos abgespult, aber bereits passend von brillanter Musik begleitet werden. Was wir sehen sind, für damalige Verhältnisse, aufwändige Vektorwelten, Dotfields, Plasma, Wormhole, Shadebobs und vieles mehr. Der altbekannte Sinus-Scroller fehlt ebenso wenig, wie aufwändig gepixelte Logos. Die Future Crew untermauerte mit Unreal ihren Ruf als Demo-Künstler par excellence. Heutzutage sind einige der Mitglieder bei den "Max Payne"-Machern von Remedy beschäftigt. Aktuelles Projekt der Finnen ist der düstere Ego-Shooter Alan Wake.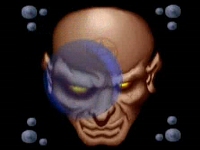 1993 - Second Reality / Future Crew
Die erste Demo, bei der Effekte und Musik perfekt im Einklang standen. 2nd Reality fährt schwere Effektgeschütze auf, da hier die damalige Hardware ausgereizt wurde. Kleine Effektkunde: Dot-Tunnel, Glenz-Vektoren, Boncing Image, Wassereffekt, Interface Patterns, Spinning Cubes, Raytracing... Hier steckt so viel Eye-Candy drin, woraus andere Gruppen mehrere Demos machen würden. Außerdem durfte man zum ersten Mal flüssige Übergänge zwischen einzelnen Szenen begutachten und ließ die fantastische Musik von Purple Motion und Skaven in Endlosschleife laufen! Die Vector-City tauchte in aufpolierter Form in Final Reality wieder auf.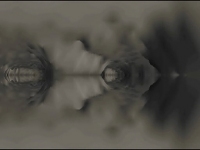 1994 - Verses / Electromotive Force
Gouraud Shading rückte immer mehr in den Mittelpunkt und verschönerte die zuvor oftmals nackten Vektorobjekte. In Verses von EMF werden nicht nur kleinere Objekte damit verziert, auch ein großer Höhlenkomplex wirkt mithilfe dieser Technik deutlich plastischer. Neben dem allseits beliebten Pixelzoomer und Morphing-Spielereien stehen auch Fraktale und Plasma nach wie vor hoch im Kurs, natürlich wieder etwas hübscher als zuvor. Alles in allem brachte das Jahr 1994 nur wenige Neuerungen, da das Design stagnierte und man nach wie vor unterschiedliche Effekte zusammenhanglos aneinander reihte. Der Weg war jedoch für neue Ideen geebnet.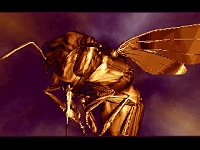 1995 - Stars: Wonders of the World / Nooon
Der Polygon-Overkill folgte 1995. Unglaublich fette 23806 Faces hatte die Biene vorzuweisen, die in dieser französischen Produktion umherschwebte. Erneut setzten die Macher dabei auf die beliebte Art des Gouraud Shadings und sorgten somit für einen realistischeren Look. Inzwischen wurden die Objekte auch mit Texturen zugepappt, doch beschränkte man sich nach wie vor auf einzelne Modelle. Komplexe 3D-Szenarien wurden selten gesichtet. Stars ist aber nicht nur aufgrund des Detailreichtums eine Augenweide. Ebenso sorgt Groos brillant funkiger Soundtrack für Atmosphäre.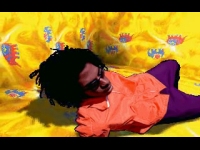 1996 - Inside / CNCD
Das Jahr des Designs! Immer mehr Demos erschienen, die auf ungewöhnlichen Style setzten und somit viel frischen Wind in die Szene brachten. Inside ist dafür ein hervorragendes Beispiel, denn hier paart sich fantastische Technik mit perfekt abgestimmter Musik und grandiosem 2D-Artwork. Schicke 3D-Szenen gibt's obendrein und zum ersten Mal wurden kleinere Grafiken als Overlay verwendet, was die Jahre darauf ein beliebtes Stilmittel wurde. Die Krönung ist allerdings die Musik von Yolk und Legend, die unglaublich gut passt und als einer der besten Demo-Soundtracks in die Geschichte einging - genau wie die gesamte Demo.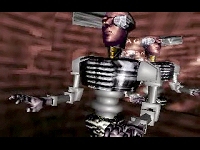 1997 - Robotnik / Rage
Stellvertretend für den 1997er-Jahrgang soll Robotnik von Rage sein, ein Schwergewicht in 3D. Vorbei waren die Zeiten platter Effekte oder starrer Screens, in denen nur ein Effekt abgespult wurde. Ab sofort rauschte der Effektzug klar in Richtung aufwändiger, dreidimensionaler Welten. Die Demo von Rage enthält eine Menge davon und weiterhin toll animierte Objekte. Ebenfalls ein Thema war die Berechnung von Echtzeitschatten, was damalige Pentium-Systeme ziemlich in die Knie zwang. Letztendlich war der Fortschritt in diesem Jahr rein technischer Natur, da vielerorts 3D-Grafik über innovativem, kultigem Design stand.